From the Shelf
Diversity and Tropes: Making YA a More Inclusive Space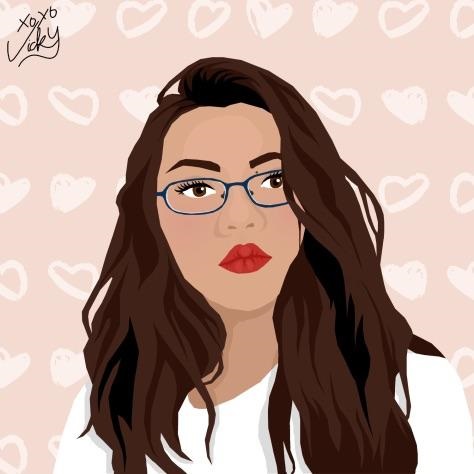 Vicky Chen is a teenage reader, aspiring author and book blogger. You can find her talking about books on her blog, on Twitter and on Instagram.
People like to scorn tropes: a love triangle? Again?! But tropes are an important part of literature that always pop up in young adult books, both subtly and in waves of trends.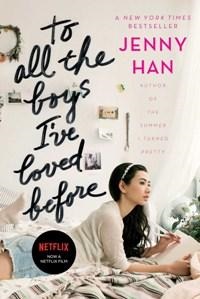 Looking at representation in YA over the past few years reveals how diversity in authorship and within books has increased, thanks to organizations like We Need Diverse Books. Books and authorship are now more varied in ways other than race, and characters and topics have expanded beyond the subset of just being "diverse." While these books let teens see themselves represented in literature, the inclusion of tropes lets teens see themselves as part of literature.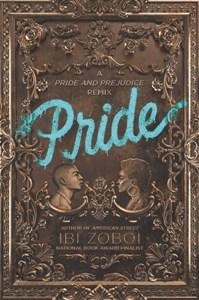 Diverse books that feature tropes show that diversity isn't "just a trend" because they're not segregated to a "diverse book" category--they're integrated by subject and content. To All the Boys I've Loved Before by Jenny Han uses the "fake dating trope"; Pride by Ibi Zoboi places a fresh and much-needed spin on Pride and Prejudice; and They Both Die at the End by Adam Silvera takes the "24-hour novel" concept and makes it even more intense. These books are here to stay, their representation and tropes combined allowing teens to see themselves as part of literature and part of a community.
This occurrence is a signal to the book community that diversity is making progress and isn't something that can grow outdated. Diversity is not a trend. It is a sign of growth when so many books by and about marginalized peoples use well-known tropes; they're making YA more inclusive to all readers.
I hope this continues. And you never know--maybe even love triangles will make a comeback! --Vicky Chen, 17

In this Issue...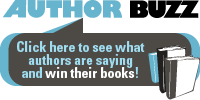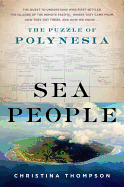 The origins of the people of Polynesia, as discussed in this spellbinding history, are sure to captivate armchair travelers and historians alike.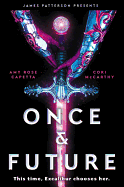 by Amy Rose Capetta , Cori McCarthy
This gender-bent YA retelling of the legend of King Arthur is set in space and populated with a cast of diverse heroes.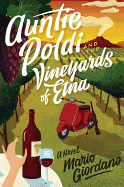 A fun, cozy mystery about a Bavarian expat-turned-amateur-sleuth on a quest for justice in her adopted Sicilian hometown.
Review by Subjects:
Fiction ⋅ Mystery & Thriller ⋅ Science Fiction & Fantasy ⋅ Biography & Memoir ⋅ Travel Literature ⋅ Teen Readers Recommend

Book Candy
The Joys of Reading at a Pub
Great Reads
Rediscover: Mrs. Caliban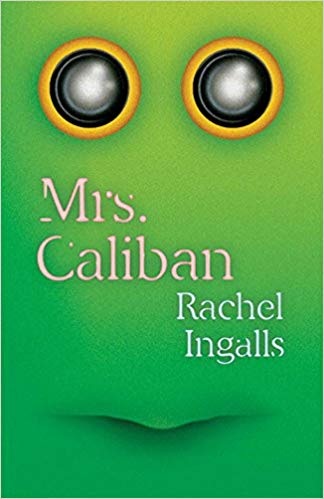 Rachel Ingalls, an American author who lived most of her life in the U.K., died earlier this month at age 78. She achieved critical acclaim but limited commercial success. Her best-known book, Mrs. Caliban (1982), languished in obscurity until 1986, when the British Book Marketing Council named it one of the 20 greatest American novels since World War II. Her debut novel, Theft, won the 1970 Authors' Club First Novel Award. Her 11 books also include Binstead's Safari (1983; just re-released by New Directions); The Pearlkillers (1986), Days Like Today (2000) and the story collection Times Like These (2005).

Mrs. Caliban follows a lonely housewife named Dorothy, who hears a radio announcement that a monster has just escaped from the nearby Institute for Oceanographic Research. When an amphibious biped named Larry walks into her house, Dorothy finds a kind of companionship otherwise lacking in her life. New Directions recently republished Mrs. Caliban with a new introduction by Rivka Galchen ($13.95, 9780811226691). --Tobias Mutter

The Writer's Life
Arkady Martine: Political Intrigue and Murder--in Space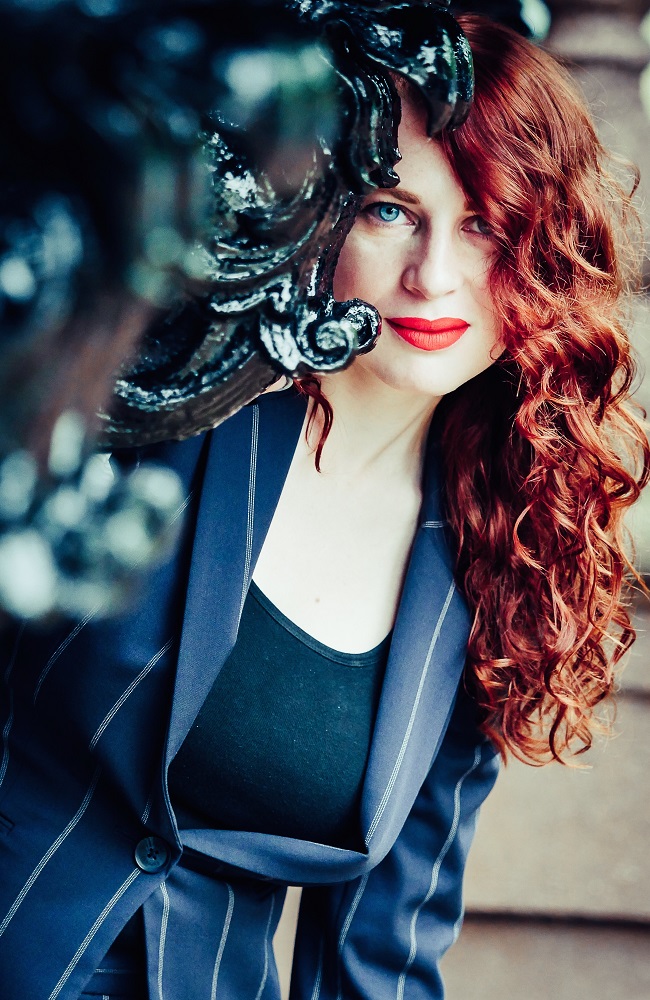 photo: Karen Osborne
Arkady Martine makes use of her knowledge as a historian of the Byzantine Empire in her debut novel, A Memory Called Empire (reviewed below), out now from Tor Books. Martine lives in Baltimore, Md., with her family.
A Memory Called Empire melds plot elements that include a murder mystery, political machinations and science fiction space opera. Can you tell us a bit about what inspired this plot combination?
The plot structure of this book is heavily inspired by classic spy novels. I read a lot of John le Carré, and what I adore about his work is both the intense internality of a protagonist engaged in spycraft--how they have to think about what they're doing from multiple, mutually contradictory angles, all the time--and also how there's usually an inciting incident which drops the protagonist into a political conflict they aren't prepared for. The murder mystery is a great inciting incident: someone is dead, we don't know why, the protagonist needs to figure it out. In a spycraft-based novel, the murder victim usually has information the protagonist really needs, and now they have to work to get it some other way--which also helps kickstart their involvement in the politics. So for me murder mysteries and political thrillers are very close friends, plotwise. Space opera's another thing... sort of.
I'm a huge Star Wars fan, and a huge Frank Herbert fan, in the sense that I love enormous, sprawling, politically rich and visually lush space-based universes that don't have much connection to Earth now... except thematically. Also, science fiction is the genre of my heart--it's what gets me excited, it gives me the freedom to ask big questions from sideways angles, like, "what happens during conditions of cultural imperialism," or "how do we honor the memory of our ancestors, but with unusual, out-of-everyday-scale intensifiers." Cultural imperialism created by wormhole travel mechanics! Ancestral memory that can actually be transmitted person to person! Big questions, weird angles.
And space opera's no stranger to the political thriller or the murder mystery. I am in no way the first person on this ground: Frank Herbert's Dune, as I said above, but also C.J. Cherryh's work--Cyteen especially is a good comparison, since it's also a murder mystery with political consequences, using space opera technology to make the questions it asks much more focused, pointed and strange. And more recently, books like Mur Lafferty's Six Wakes, which is a literal murder mystery in space, or Ann Leckie's Ancillary Justice, which is a political thriller in space... there are a lot of us out here. It's a good place to be.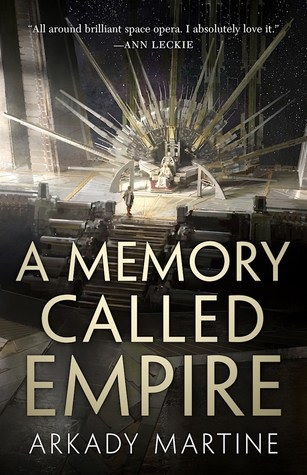 The world-building in the novel is both complex and vivid. Did it come to you fully formed, or piece by piece?
The Teixcalaanli empire is what happened when I put Byzantium, the Mexica and the Mongol Empire in a blender; it is a culturally imperialistic universalizing empire that thinks it is the only real civilization in the universe. And Lsel Station comes from my forever-long obsession with generation ships and cultural transformation in closed societies. (Blame Poul Anderson's Tau Zero for that one, though the best modern examples for me are Elizabeth Bear's Jacob's Ladder trilogy and Rivers Solomon's An Unkindness of Ghosts.) Which is all an elaborate way of saying that I built almost everything in this novel piecemeal: a lot of it came from having a defined aesthetic that I wanted to hit and going looking for what fit that aesthetic. I'm not someone who plans much in advance, in terms of writing things down; I find them when I need them, and the work I do beforehand is just developing for myself a sense of what feels right and what doesn't, for the culture I'm creating.
And how did you go about keeping track of all the moving parts? It had to be tricky, considering how complex the world of the Empire is.
I definitely should have started keeping track earlier than I did! This might have saved me the part where I had to, on edit round #2, write down what everyone's motivations and goals really were. I also keep a list of names: people, places, ships, literary works, etc., which is like a reference bible. A really bad reference bible, as it hasn't got much else but that list in it. I've also got some sketch maps of places that have particular pathways or geometries that I needed to be able to reproduce accurately several times in the book. My wife, Viv, who is a much better artist than I'll ever be, drew Lsel Station as seen from space, which was incredibly helpful.
But mostly I write in a kind of organic-fractal manner, where I have an end goal, and some ideas of what each character wants in a scene, and what the scene needs to accomplish to move towards that goal--and then I improvise. I get better results that way; I can surprise myself, and the relationships between characters are less sterile and designed.
In addition to being an author, you're a historian of the Byzantine Empire and a city planner. How did these influence A Memory Called Empire?
The book is, in a lot of ways, the fictional version of what I did in my post-doctoral project in Byzantine history of imperialism. Here's the short version: in the year 1044 AD, the Byzantine Empire annexed the small Armenian kingdom of Ani. The empire was able to do this for a lot of reasons--political, historical, military--but the precipitating incident involved the Catholicos of the Armenian Apostolic Church, a man named Petros Getadarj, who was determined to prevent the forced conversion of the Armenians to the Byzantine form of Christianity. He did this by trading the physical sovereignty of Ani to the Byzantine emperor in exchange for promises of spiritual sovereignty. When I started writing this book, my inciting question was: What's it like to be that guy? To betray your culture's freedom in order to save your culture?
So I ended up writing a book about the seduction of empire, the problems of linking up identity with memory and how to use an oration contest to start a riot. As for my city planning job, the entire subplot (about the subway and algorithms) is straight out of a "smart cities" course, and how I have been thinking about the way cities see, or don't see, the people who live in them. --Lois Faye Dyer, writer and reviewer

Book Reviews
Fiction
Sourcebooks Landmark, $25.99, hardcover, 368p., 9781492665335
Black Cat/Grove, $16, paperback, 320p., 9780802128942
Knopf, $24.95, hardcover, 224p., 9781524732752
St. Martin's Press, $27.99, hardcover, 384p., 9781250199959
Mystery & Thriller

Houghton Mifflin Harcourt, $26, hardcover, 368p., 9781328919021
Mulholland Books, $14.99, paperback, 256p., 9780316524346
Science Fiction & Fantasy
Tor, $25.99, hardcover, 464p., 9781250186430
Saga Press, $26.99, hardcover, 368p., 9781481447966
Biography & Memoir
Grand Central, $27, hardcover, 336p., 9781538762400
Travel Literature

Harper, $29.99, hardcover, 384p., 9780062060877
Teen Readers Recommend

Jimmy Patterson/Hachette, $18.99, hardcover, 368p., ages 13-up, 9780316449274
Tor Teen, $18.99, hardcover, 368p., ages 13-up, 9781250084897
--- SPECIAL ADVERTORIAL OFFERINGS ---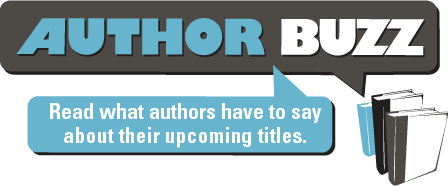 Dear Reader,

In Defense of an Other, a young, closeted gay lawyer named Matt Durant is attacked in an alley behind a gay club in the French Quarter and fights back, killing one of his attackers. He is then targeted again, when he's put on trial for murder.

"Eye-opening" and "one of the best books I've read this year."
--Teresa Kander at Book Babble

Grace is giving away 20 free copies. Write to her at gmead@stearnsweaver.com to win!

www.defenseofanother.com








Publisher:
Clink Street Publishing

Pub Date:
November 13, 2018

ISBN:
9781912262250

List Price:
$14.99

Dear Reader,

I'm like a one-song bird about hope. Set during one of the most politically divisive eras in American history, my coming-of-age tale follows a young girl's journey toward faith and freedom amidst a turbulent family dynamic. Thread for Pearls is a story of resilient hope.

Foreword Reviews calls it "inspirational." IndieReader awarded it 4.2 stars. Watch the promo and listen to the playlists at www.threadforpearls.com

Write to me at pr@elfenworksproductions.com for a chance to win one of five copies being given away.

Lauren Speeth
www.threadforpearls.com








Publisher:
Elfworks Productions

Pub Date:
November 12, 2018

ISBN:
9780999707104

List Price:
$19.95